Kameshwar Chaupal, a member of the Ram Mandir Teerth Kshetra Trust, has claimed that it has been decided to put a time capsule i.e. Kaal Patra in the foundation of the Ram temple being built in Ayodhya.
Chaupal has claimed that the time capsule will be buried below 2000 feet from the ground so that in future if someone wants to study the history of the temple, then they get the facts related to the Ram Janmabhoomi and there is no controversy again.
But General Secretary of Ram Janmabhoomi Teerth Kshetra Trust Champat Rai has called the time capsule a rumor. That is, the members of the trust are skeptical about the time capsule.
Along with this, there is a controversy as to what will be put in this time capsule.
For some people, it is like writing a history of the Ayodhya dispute.
At the same time, some people are trying to understand what is the time capsule, where it has come from and its importance.
What is a time capsule?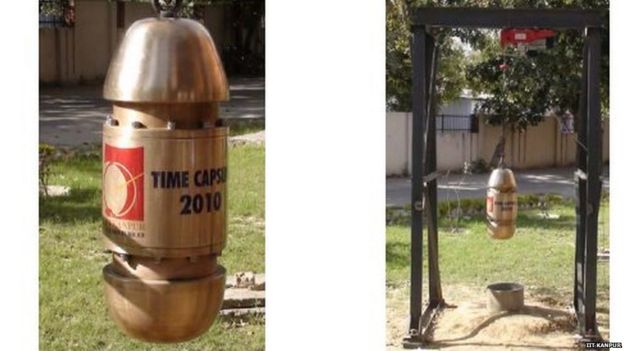 A time capsule or time vessel is a device with the help of which information related to the present world can be sent to the future or other world.
For example, if someone wants to bring information related to the year 2020 to the people in the year 3020, then he can use such a device.