Cabinet has approved the new Education Policy-2020. Union Human Resource Development Minister Ramesh Pokhriyal Nishank and Information Broadcasting Minister Prakash Javadekar gave information about this at a press conference on Wednesday.
Earlier in 1986, the education policy was implemented. In 1992, some amendments were made to this policy. That is, after 34 years, a new education policy is being implemented in the country.
It was drafted by a committee of experts headed by former ISRO chief K Kasturirangan, which was approved by the cabinet headed by Prime Minister Narendra Modi on Wednesday.
Many new changes have been made in the new education policy, from school education to higher education.
Highlights of New Education Policy-2020
In the new education policy, it has been said to keep the medium of education in the mother tongue, local or regional language up to the fifth class. It can be extended to class eight or even further. Foreign languages ​​will be studied from secondary level. However, it has also been said in the new education policy that no language will be imposed.
By the year 2030, 100% GER (Gross Enrolment Ratio) has been targeted for education for all up to secondary level.
Two crore children who are currently away from school will be brought back into the mainstream. For this, development of school infrastructure and new education centers will be established.
In place of the 10 + 2 structure of the school curriculum, a new curriculum structure of 5 + 3 + 3 + 4 will be implemented which is for children aged 3-8, 8-11, 11-14, and 14-18 respectively. There is a provision to bring children of 3-6 years who have been kept far away under the school curriculum, which has been globally recognized as an important stage for the mental development of the child.
The new system will have 12 years of schooling and three years of anganwadi with pre-schooling. Under this, three-year-old pre-primary and first and second classes have been kept for the students to study in the initial stage. The third, fourth and fifth classes are placed in the next stage. After this, the introduction of the subject will be done in middle school ie 6-8 class. All students will take exams in class III, V and VIII only. The 10th and 12th board exams will continue as before. But keeping in mind the goal of holistic development of children, these will be redesigned. A new National Assessment Center 'Parakh (Performance Assessment, Review and Analysis of Knowledge for overall development) will be established as a standards-defining body.
Emphasis will be laid on the basic merit of reading-writing and addition-subtraction (numerical knowledge). On the establishment of 'A National Mission on Basic Literacy and Numerical Knowledge' by the Ministry of Human Resource Development (MHRD) in 'NEP 2020', considering basic literacy and attainment of numeracy knowledge as the most essential and first requirement for learning properly. Special emphasis is given.
NCERT will develop a National Curriculum and Educational Framework for Early Childhood Care and Education (NCPFECCE) for children up to the age of 8 years.
There will be no special distinction between academic streams, extra-curricular activities and vocational education in schools.
Special emphasis will be given on the education of disadvantaged groups (SEDG) from social and economic perspectives.
The National Professional Standards for Teachers (NPST) will be developed by the National Council for Teacher Education by the year 2022, for which consultation will be done with NCERT, SCERT, teachers and specialist organizations of all levels and fields.
The Ministry of Human Resource Development has been renamed as Ministry of Education. This means that Ramesh Pokhriyal Nishank will now be called the education minister of the country.
The target of spending six percent of GDP in education, which is now 4.43 percent.
The goal of new education is to provide quality education to every child in the age group of 3-18 by 2030.
Vocational courses will be started from Class VI. For this, its interested students will be given internship from class VI onwards. In addition, music and arts will be promoted. These will be implemented in the course.
There will be a single regulator for higher education. The Higher Education Commission of India (HECI) will be set up as a single most important comprehensive body for all higher education except law and medical education.
HECI will have four independent verticals – National Higher Education Regulatory Council (NERC) for regulation, General Education Council (GEC) for standard determination, Higher Education Grant Council (HEGC) for funding and National Accreditation Council for Accreditation (NAC) ).
There is a target of delivering 50 percent GER (Gross Enrolment Ratio) in higher education by 2035. Currently GER is 26.3 percent as per 2018 statistics. 3.5 crore new seats will be added in higher education.
For the first time multiple entry and exit systems have been implemented. You can understand it like this. In today's system, if you are unable to study for any reason after four years of engineering or after studying six semesters, then you have no solution, but in the multiple entry and exit system, one year certificate, two years diploma and three Degree will be obtained after four years. This will greatly benefit those students whose studies are missed due to some reason in between.
In the new education policy, students will also have the freedom that if they want to leave a course in between and take admission in another course, then they can take a break from the first course for a certain time and join the second course.
Many changes have been made in higher education. There will be a four-year degree program for students who want to do research. Those who want to get into jobs will do a three-year degree program. But those who want to go into research can do PhD directly after a four-year degree program with a one-year MA. They will not need M.Phil.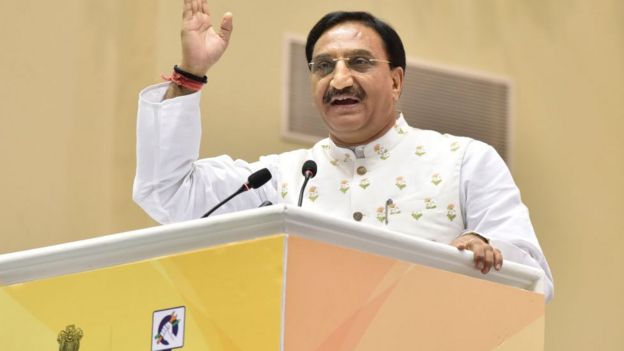 The National Research Foundation (NRAF) will be set up as an apex body to conduct research and to promote a strong research culture and research capacity throughout higher education. The main objective of NRAF will be to enable research culture through universities. The NRAF will be governed independently by the government, a board of governors.
Higher education institutions will have to bring more transparency in the matter of charging fees.
Efforts will be made to encourage the qualification of students belonging to SC, ST, OBC and other specific categories. The National Scholarship Portal will be expanded to support, promote and track the progress of students receiving scholarships. Private higher educational institutions will be encouraged to offer a large number of free education and scholarships to students here.
E-courses will be developed in regional languages. A virtual lab is being developed and a National Educational Technology Forum (NETF) is being created.
The recent increase in epidemics and global epidemics has resulted in covering a broad set of recommendations to promote online education, making it possible to use traditional and personalized education whenever and wherever possible. To ensure the preparation of alternative means of quality education, a dedicated unit will be created at MHRD with the objective of digital infrastructure, digital content and capacity building to meet the needs of e-education to both school and higher education.
The new education policy to preserve, develop and make all the Indian languages ​​more vibrant includes the setting up of an Indian Institute of Translation and Interpretation (IITI), National Institute for Sanskrit and Higher Education Institutions for Pali, Persian and Prakrit languages. It has been recommended to strengthen all language departments and to use mother tongue / vernacular as a medium of instruction in programs of maximum educational institutions.