Congress leader Rahul Gandhi on Friday wrote a letter to PM Modi regarding the Covid-19 vaccination. In his missive, Rahul urged Prime Minister to 'open up vaccination for everyone who needs it' and also sought an immediate halt on vaccine exports.
Rahul Gandhi's letter comes at a time when the whole country is facing the second wave of coronavirus.
In his letter, Rahul said, "There is no clear reason as to why the government permitted large-scale exports of vaccines. While our nation is facing vaccine starvation, more than 6 crore doses of vaccines have been exported."
vaccines have been exported."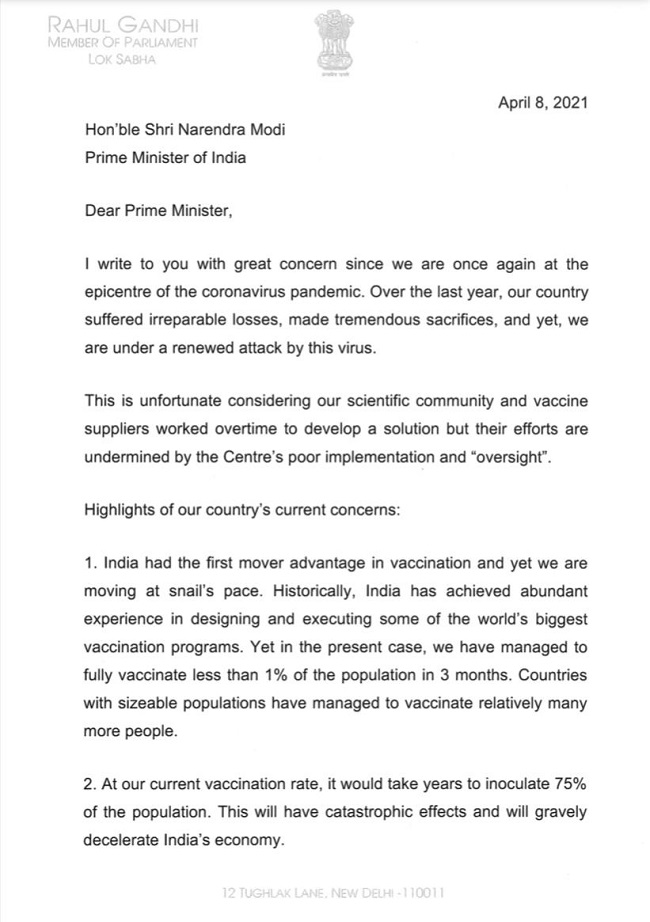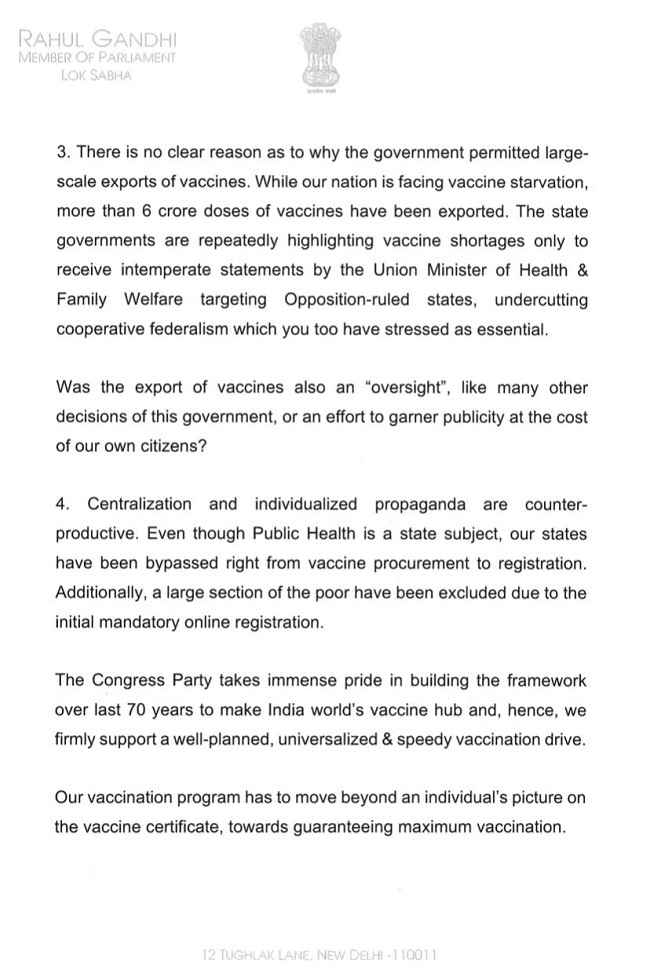 Rahul also wrote about shortage of vaccine in some states and held India's vaccine export policy for the shortage. He demanded that Centre support all states without any bias.
"The state governments are repeatedly highlighting vaccine shortages only to receive intemperate statements by the Union Minister of Health and Family Welfare targeting Opposition-ruled states, undercutting co-operative federalism which you too have stressed as essential," he wrote.